As a thought leader and expert in sustainability, Coro shares her ideas on advancing corporate social innovation through speaking engagements, presentations and webinars on a wide range of topics.
She posts her events and video, audio and webinar presentations on trends and best practices in corporate sustainability and responsibility so others can accelerate their social leadership. She speaks with knowledge, experience and passion on a host of subjects. Is Coro the right speaker or facilitator for you?
The Social Purpose of Business
Tuesday, February 21, 3:00 PM EST
Webinar
After investing in and measuring CSR strategies for a decade or more, many leading companies find that their impacts are only modest and they need an accelerated model to achieve social impact at a greater scale. Join us in our upcoming webinar and learn more about this new approach to CSR in business.
To receive 50% off the listed price, or see if you qualify for free access, contact publications@conferenceboard.ca and quote CORO. Conference Board of Canada webinars often qualify for CPD credits. Contact your professional association for more information.
Sustainability, ESG, and Corporate Social Responsibility and The Board: What Governance Professionals Should Know
Wednesday, March 01, 12:00 PM - 1:00 PM EST
Webinar
The global trend to sustainability is underway. More companies and their boards understand the ways in which good sustainability performance can both protect and create shareholder value. That is why corporate secretaries and governance professionals are supporting their boards to enhance their sustainability stewardship and oversight roles.
Circular Economy Business Model Innovation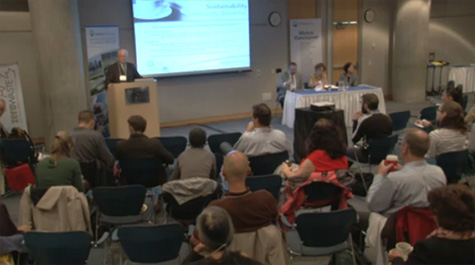 ---
Coro provides a 20 minute overview of her research into circular economy business model innovation which she conducted for the National Zero Waste Council. She profiles 8 case study companies which are successfully becoming circular enterprises and shows how. Check out these times: 18:00 – 38:00 or watch the whole show.
Introduction to the Transformational Company Qualities
---
Watch this 30 minute "Introduction to the Qualities of a Transformational Company" to learn what they are, why and how they were developed, why they are important and how you can use them in your corporate sustainability and social responsibility practice.
---
In these two podcasts Coro discusses trends in corporate social value creation, transformational companies, and why it's in a company's interest to help resolve some seemingly intractable social, economic and environmental challenges.