Scope
The Manager of Environment and Sustainability hired Coro to help her update Vancouver Community College's 3-year environmental sustainability plan.
Issues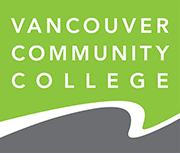 The College had a strong pre-existing environmental plan and operational results, however the plan was generic and not distinctive. The following further issues were identified:
it was not connected to the college's governance
it didn't harness VCC's unique opportunities to catalyze environmental benefits beyond its operations
it was overly tactical and lacked a long-term ambitious and aspirational vision
it did not position the college for leadership.
Solution
Coro applied her research into the Qualities of a Transformational Company to the education sector. She developed a "transformational education institution" framework to guide VCC through a consultation to identify opportunities for substantive transformation where the college could go beyond operational and incremental measures to reduce their environmental footprint.
The framework was a cost-effective tool to educate leaders on global best practices so they could quickly focus on top initiatives to scale sustainable results within the college and beyond.
She facilitated sessions with administrators, faculty, staff and students to prioritize transformational roles that would help the college attract students and faculty, build its brand, leverage its core competencies, improve its value proposition, reduce costs – and accelerate sustainability in the region. These sessions helped participants think long-term and visionary when setting the College's vision and strategic course.
Coro urged us to think big, even with a small budget. She met us where we were at in the process and guided us through a consultation that pushed us beyond operational thinking to consider 'what if'. She brought together stakeholders from all areas and took us further down a transformational path than I thought possible. Since adoption of the plan, our leadership team has elevated sustainability as a strategic objective in the corporate plan.

Manager, Environment and Sustainability Vancouver Community College
Results
VCC's new Environmental Sustainability Plan has a vision and goals to advance the college towards zero environmental impact and beyond, to evolve its role as a green community hub, catalyst and partner and ensure its students graduate with the competencies, connections, and inspiration to play a leadership role in transitioning Vancouver and the region to sustainability. Transformational goals include:
environmental governance best practices
increased on-campus environmental behaviours
restorative (net positive) environmental footprint
green supplier engagement
sustainability competencies for students
green trades training
leadership opportunities for faculty, students and the local community.
Coro helped connect VCC's unique community and accessibility brand and value proposition to the Environmental Plan. This resulted in the creation of a green community hub concept in which the college engages community members and partners in environmental projects aligned to the college's educational objectives.
She found ways to link the environmental plan to the college's business priorities, making the initiative more relevant to college leaders. Coro also advised the manager on how to build the board's capacity in sustainability oversight.
Her expertise in sustainable governance, social sustainability, community development, sustainable purchasing, sustainability competencies and public sector background brought cutting edge yet practical insights to the project.