Publications & Thought Leadership
September 2020
Circular Economy Products Deliver Positive Environmental Impact
Posted in Leadership Strategies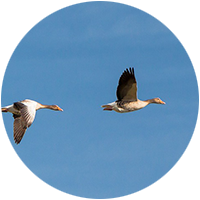 Against a backdrop of rapid population growth, an expanding global middle class, and increasingly scarce natural resources, the traditional linear "take, make, dispose" business model is no longer viable. To address this and position itself as a Circular Economy pioneer, HP has been transitioning its business to become a circular company. It believes that circular economy products can deliver a positive environmental impact.
Therefore, it is prototyping circular products and services, including ink as a service, device as a service and printers as a service – otherwise known as Products-as-a-Service. It commissioned me to write a case study about how these circular economy products can deliver a positive environmental impact.
This case study shows:
Independent life cycle impact studies prove that HP's circular solutions yield reduced environmental impacts in all environmental impact categories
All solutions have a smaller carbon footprint than conventional alternatives, between 11% and 74% lower; organizations that seek to decarbonize their operations need to adopt circular measures, and those that seek to be leaders need to embrace access over product ownership
Leading organizations can now confidently procure printing and computing as a service versus buying printers and computers to reduce their environmental impacts
New computing and printing services allow organizations to "future-proof" their operations by decoupling their environmental impacts from their growth
This case study shows what circular economy champions believe: circular economy products deliver positive environmental impact compared to conventional alternatives.