Publications & Thought Leadership
November 2019
ESG Governance: A New Expectation of Boards
Posted in Sustainable Boards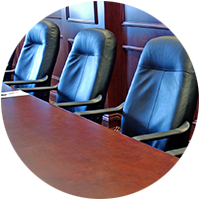 ESG Governance is becoming a new board standard, yet in general, boards and those who advise them lack education, case studies, guidelines and benchmarks to help them enhance board competency in this area. To address this gap, Governance Professionals of Canada convened a session on "ESG Governance: A New Expectation of Boards" in Vancouver, on May 27, 2019. It was attended by over 70 participants from a cross-section of business, academia and the non-profit sectors, and included people in corporate director, governance professional, sustainability and investment roles. 
The purpose of the session was to explore the emerging trend and best practice of board oversight of company social and environmental risk, impacts and performance and begin to lay out a roadmap on this topic in Canada. The session addressed the following questions:
Drivers: What is the legal, investor and business case for ESG governance and oversight by boards?
Knowledge and Practices: What should sustainability practitioners, governance professionals and corporate directors know about ESG governance? What practices should competent boards have in place to build ESG governance in their organizations?
Role and Barriers: What is the ESG role of the Governance Professional? What are the barriers, how to address them and what do governance professionals need to advance their efforts?
Coro Strandberg organized and moderated this deep dive session and co-authored the Discussion Paper on "ESG Governance: A New Expectation of Boards". 
"ESG Governance: A New Expectation of Boards" summarizes the key messages and take-aways of the session and is intended to stimulate further progress in ESG Governance at organizations across Canada.