Publications & Thought Leadership
August 2019
ESG / Sustainability Governance Assessment: A Sustainable Board Roadmap
Posted in Sustainable Boards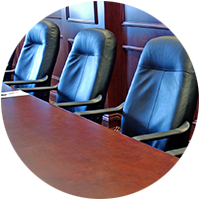 The Sustainable Board Roadmap is a tool for boards and management, including corporate secretaries, governance professionals and governance teams, to assess and benchmark the board's ESG / sustainability governance practices.
The Sustainable Board Roadmap is organized into five sections:
Purpose and Strategy
Oversight and Accountability
Risk Management and Financial Decisions
Board Composition and Expertise
External Disclosure
Each section of the Sustainable Board Roadmap includes three keystone practices which are fundamental and foundational to the practice area.
The evaluation questions in the Sustainable Board Roadmap can be used to help an organization assess its existing practices in this area, in order to develop a roadmap, work plan or project charter to guide further progress toward sustainability governance embedment. A measure of a company's maturity in integrating sustainability into governance, an ESG / sustainability governance assessment can be used to generate insights into the company's next stage of sustainability governance.
The Sustainable Board Roadmap consists of:
Evaluation questions that assess best practices.
A rating system to rank, benchmark and baseline your company's current sustainability governance approach.
The Sustainable Board Roadmap does not measure the quality, effectiveness, success, impacts or outcomes of an organization's practices, but enables a gap assessment in leading practices on ESG / sustainability oversight by boards.
The Sustainable Board Roadmap includes 39 practices for the board of directors. (A companion document includes practices for management.) They can be prioritized, sequenced and phased, depending on the organization's culture, beliefs, preferences, existing practices and resources. Recognizing there is no "one size fits all solution" to ESG governance, the intent of this tool is to ensure boards are given the opportunity to be aware of emerging trends in ESG / sustainability governance and to identify which practices are most relevant for their organization.