Publications & Thought Leadership
November 2020
Governance in the New Decade: The Rise of Boardroom ESG
Posted in Sustainable Boards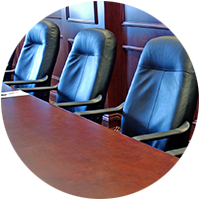 COVID-19, recognition of institutionalized racism, and climate change are rapidly transforming organizations and board room dynamics. Boards and governance professionals need to equip themselves to understand the evolving expectations of boards as society hurtles through the 21st century. The report, The Rise of Boardroom ESG, addresses this topic.
The Rise of Boardroom ESG explores the following questions:
What is ESG (Environmental, Social, Governance) and Climate Governance and how does this relate to the board's role?
What practices should competent boards have in place to build ESG and Climate Governance in their organizations from the perspective of directors and corporate secretaries?
How is the rest of the world responding? What are international developments and perspectives on ESG Governance and the implications for Canadian governance?
How are capital markets making use of ESG information and how does it affect investor decision-making?
This Discussion Paper on the Rise of Boardroom ESG summarizes a conference dialogue held by Governance Professionals of Canada in its 2020 ESG Governance conference. The Rise of Boardroom ESG is intended to stimulate further progress in ESG Governance at organizations across Canada and beyond.