Publications & Thought Leadership
May 2016
Risk Management's New Tool: Corporate Social Responsibility
Posted in Implementation and Integration, Sustainable and Social Finance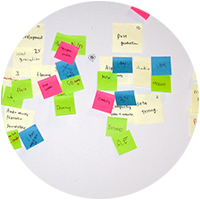 Credit unions may have a silent weapon in their risk management arsenal: corporate social responsibility (CSR). As credit unions build their risk management and CSR management capabilities, they are well positioned to tap into higher levels of social impact and financial success. However, the correlation between these two strategies—CSR and risk management—is not well known or understood. To determine if this win–win is achievable, credit union boards, managers, and risk and CSR professionals need to become familiar with the potentially symbiotic relationship between CSR and risk management. The aim of this report is to unpack these connections and to further define the ways in which CSR is or can be a risk mitigation strategy for credit unions.
This report explores the question: Can credit union social responsibility be leveraged as a risk mitigation strategy? Is there a CSR and risk management connection?
Seven credit unions—three from the United States and four from Canada—were interviewed in this study for their views on the CSR and risk management connection. Interviews were conducted in the fall of 2015 with two or more credit union leaders at each organization. A scan was also conducted of the 2014 CSR reports of four large Canadian and American banks (RBC, TD, Bank of America, and JPMorgan Chase) to assess the degree to which banking competitors perceive a CSR and risk management connection.
While none of the credit unions treat their CSR investments as an explicit and intentional risk mitigation strategy, they readily agree that there is a CSR and risk management connection. However, credit union leaders also believe the relationship is largely intangible and hypothetical, since the metrics to validate the intuitive claims are unavailable and there are many externalities that make causation and correlation conclusions difficult. With this disclaimer in mind, this report is a summary of their comments, including success stories and metrics where they exist. It reviews one risk at a time, summing up credit union views on the CSR and risk management connection.