Publications & Thought Leadership
March 2017
The Social Purpose Company
Posted in Leadership Strategies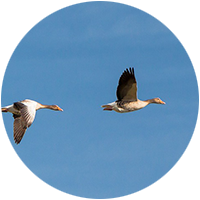 After investing in and measuring corporate social responsibility strategies for a decade or more, many leading companies find that their impacts are only modest and they need an accelerated model to achieve social impact at a greater scale. They rewire their business so that their growth is a positive force in society, and they realize a competitive advantage in doing so. They become a "Social Purpose Company".
Coro wrote this briefing paper on The Social Purpose Company for the Conference Board of Canada's Corporate Responsibility and Sustainability Institute. The paper is one of a series Coro is authoring for the Institute on The Qualities of a Transformational Company, the leading go-to benchmark for companies seeking to be leaders in corporate responsibility. The first quality is The Social Purpose Company: Transformational companies aim to align overall corporate purpose with sustainability principles, where sustainability drives value and what the company does is a benefit to society.
The paper describes The Social Purpose Company as a for-profit business whose core purpose is to contribute positively to society. It explores the drivers of this new business model, such as: societal expectations, social license to grow, customer and employee attraction, etc.
The Social Purpose Company white paper also provides practitioners a tool to engage leaders in a strategic discussion about the opportunities and potential of this shift. A number of resources are included to help companies evolve down this path.
To access this report on the Conference Board of Canada's website create a free e-library account at conferenceboard.ca.
Search for the report in the left-hand column, where it says Browse By… (and select author, or report title)