Publications & Thought Leadership
November 2021
The Role of Canadian Universities in Society
Posted in Leadership Strategies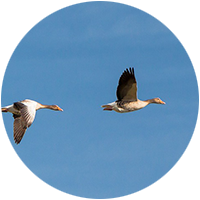 The Role of Canadian Universities in Society is a manifesto on the role of the post-secondary sector to accelerate progress towards a sustainable future signed on by nearly 30 university presidents, representing about one-third of all universities across Canada.
The Role of Canadian Universities in Society situates the discussion in the context of the intersecting crises of the pandemic, soaring inequality and the climate emergency which are driving Universities to raise big questions about their role as agents of change. Universities are reconfiguring their missions and structures to address societal threats with greater intention, focus and impact. University presidents are championing efforts to unlock the potential of their institutions and sector to support enhanced prosperity within nature's limits.
The ideas in this paper on The Role of Canadian Universities in Society sheds light on opportunities for universities to play a bold and visionary role. This is the story from the perspective of presidents being called personally and professionally to define and pursue a North Star for the institutions and communities they serve.
The Role of Canadian Universities in Society lists fourteen change agent roles universities are playing in building a better society. Universities:
Tackle global societal threats
Co-create community solutions
Develop future leaders
Educate existing leaders
Raise public awareness
Leverage research for social change

 

Harness administrative operations
Become social innovation platforms

 

De-centre Western knowledge
Dismantle systemic racism
Lead multi-stakeholder collaborations
Harness convening power
Join forces with each other
Engage business sector
The Role of Canadian Universities in Society is an articulation of the collective vision of University Presidents on the role of universities as change agents to help address societal challenges and build a better world.