Social Buying: Choosing the right cleaner and caterer can help you unlock your company's innovative potential
Published on October 16, 2015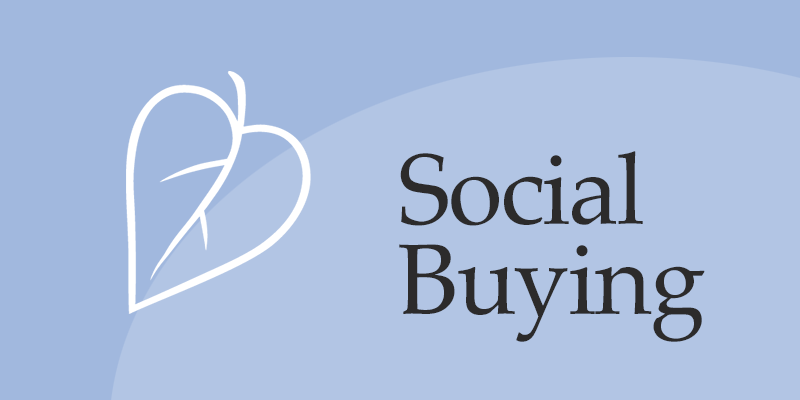 The world's most innovative leaders know that social businesses are more profitable businesses
Around the world there is a growing consensus that a company's social role goes beyond meeting legal requirements, complying with ethical standards, creating jobs and paying taxes. Increasingly consumers believe that companies and brands must actively lead social change.
In response to people's changing expectations, the world's most innovative companies are building social value right into their core business strategies, not only to address poverty and other problems in their communities, but also to improve workplace relations, gain market advantages and grow profits faster.
My last social post explored how living wage employers benefit from higher productivity levels, lower hiring costs, better brand recognition and increased customer satisfaction. In this article, I focus on the importance of Social Buying, the third of the four core corporate strategies that I explore in more detail in my Social Value Business Guide, which examines why social businesses are more profitable businesses and explains how your company can become a change agent in the local community and a leader in the global marketplace. Social value companies contribute to accelerating the Global Goals – a universal, integrated and transformative vision for a sustainable world – adopted by the 193 member countries of the UN last month.
Successful companies understand that their financial health and the health of their communities are interdependent. The most innovative companies embrace opportunities to shift some of their spending to social enterprises in their communities to unlock a number of competitive advantages. Sourcing from social enterprises whose mission is to support community development goals enables these companies not only to build more resilient and responsive supply chains, but also to foster innovative and creative potentialities within their organization and demonstrate social business value to their customers.
Social Buying is the innovative practice of purchasing from non-profit enterprises that generate income and achieve social aims, such as employment development and workforce integration for people with employment barriers.
Social enterprises are social businesses that offer a wide range of goods and services in areas like catering, cleaning, grounds maintenance, printing, construction, and recycling services. Supporting these non-profit businesses through Social Buying strengthens the local community. They provide jobs and training for people with employment barriers such as youth at risk, people with developmental or physical disabilities, aboriginal people, people living with a mental illness, women in transition, immigrants and refugees, and the long-term unemployed. Companies that source goods and services from these non-profit social enterprises contribute to community development by reducing people's reliance on food banks, social assistance, shelters and meal programs, while increasing people's employability and job skills, stimulating local spending and building the local economy. Some social enterprises help their parent organizations reduce dependence on grants and donations and become more self-reliant.
Procurement Officers who have adopted Social Buying strategies report a number of direct benefits for their companies. Diversifying the supply chain generates new ways of thinking about the business and its customers, inspiring creativity and unlocking the company's innovative potential. Because they are rooted in the community, social enterprises have insights into customers' needs and experience — a competitive advantage that can help innovative companies develop tailored solutions to deal with pressing business challenges. Gaining a better understanding of the local community helps these businesses create stronger supply chains and tighter connections with their employees and customers, building the companies' brands and reputations as a socially-responsible businesses committed to supporting the local economy and enhancing the local community.
The world's most innovative and transformational businesses understand that their role in society has evolved. I encourage Chief Procurement Officers seeking to create and sustain a dynamic supply chain to read my Social Buying Guide, which outlines Social Buying strategies that benefit both the company and the suppliers and customers in their local communities.
In my next and final installment in this Social Value Series – I describe the power of Social Innovation, and how transformational companies around the world are creating social and financial value by pursuing social innovation strategies to create lasting benefits for their investors, their customers and the people living in their communities.