Catalyzing the Power of the Collective to Fuel Sustainability
Published on March 15, 2011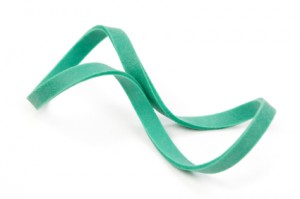 Here's an idea.
I have a lot of confidence in the power of one, the power that each of us has to expand to the limits of our potential and make a difference in the world.
The Power of the Collective
However in my work with business, I strive to catalyze the power of the collective and its ability to fuel the power of one.
Recently I have focussed my attention on trade and professional associations, where I've seen a growing desire to understand the sustainability value proposition. These associations seek to help their members develop skills and capacities to keep abreast of and leverage sustainability trends.
Sustainability is Fundamental to Association Mandates
This is not surprising. Today there is a strong business case for sustainability and CSR. In addition, as negative developments in society and the environment begin to affect companies directly, trade and professional associations are motivated to provide guidance and support. The best associations see the challenges of change on the horizon and proactively prepare their members.
I saw early signs of this trend back in 2007 when I prepared a study on trade associations for Natural Resources Canada along with Five Winds International. Now a growing number of associations realize that sustainability is fundamental to their core mandates. They can help their member companies improve sustainability performance management, which in turn can forestall costly government regulation and support a firm's reputational risk management.
Risk for Professional Associations
The risk for professional associations is neglecting to train their professionals for the emergent sustainability economy.  Imagine a scenario where a certified procurement professional cannot meet their firm's needs because they haven't been trained in sustainable supply chain management.  At some point, this will create a reputation risk for the professional association that fails to meet the demands of a changing marketplace.
Leadership Behaviours
The leading trade and professional associations stay on top of sustainability trends and issues and keep their members informed. They convene the industry to discuss sustainability topics that affect their industry or profession. They encourage their members to take up sustainability initiatives and articulate the sustainability value proposition. They set targets for industry advancement, share best practice and develop tools and resources, as well as industry sustainability standards and codes of practice.
Challenges for Trade Associations and Sustainability
But there are challenges for trade associations that seek to advance a sustainability agenda. In the 1990s when I was on the board of a trade association, I faced a number of barriers in my efforts as a director to advance a CSR program for the members. A big one was the membership's lack of CSR awareness and therefore low demand for CSR leadership. As well, smaller members lacked the resources of larger ones to engage and the association tended to err on the side of the lowest common denominator to get buy-in.
Since then, the business case for sustainability has become clear.  I suspect that over the coming years, more and more associations – whether industry or professional – will start to tackle these issues to raise CSR competency in their members.
Credit Union Central of Canada's CSR Information Hub
To that end, I am privileged to work with Credit Union Central of Canada (CUCC) in the development of their "Credit Union Social Responsibility Information Hub".  First, the association, which represents 470 credit unions outside of Quebec, developed a position statement on CSR. Then they launched a website with tools and case studies to help their members improve their CSR performance.
With leadership such as this, CUCC and associations the world over have the power to catalyze sustainability and CSR in the marketplace and get the economy rolling toward a sustainable future.
So yes, there is power in one – but there is even more potential for change when many band together.