Building Back Better after COVID: The Future We Want
Published on June 23, 2020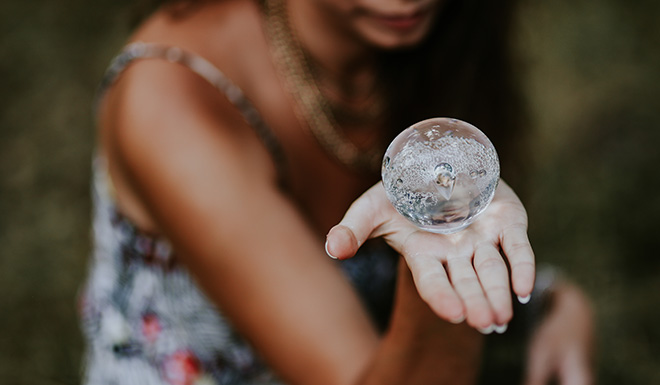 Months before COVID-19 struck I was one of 14 thought leaders and business representatives imagining a thriving future for all. We were appointed to the BC Government's Emerging Economy Task Force and spent over a year exploring how to position the province as stewards of an economy that worked for all, and that functioned within planetary limits.
In May 2020 we published our report, which included 25 recommendations. It is a call to action to governments everywhere to use their influence to create the future we want, rather than passively accepting trends like climate change and inequality that undermine humanity's ability to flourish in a thriving world.
The recommendations are presented within five key strategic priorities:
embracing technology and innovation
leveraging B.C.'s green economy
building a highly skilled and adaptable workforce
ensuring an effective enabling ecosystem
demonstrating public sector leadership
Collectively the recommendations are a blueprint for building back better. Among them I have some favorites, but I encourage you to check them all out and to promote them to your policymakers, regardless of the jurisdiction you are in. These measures, and others in the report, are a platform on which to build an economy that works for all and that restores the planet.
My favorite recommendations, tailored to reflect any jurisdiction, are:
TAKE ADVANTAGE OF GROWING GLOBAL DEMAND FOR GREEN ECONOMY PRODUCTS AND SERVICES.
Position our jurisdiction to be among the world leaders in sustainable business including low-carbon exports, and green and cleantech. Grow our jurisdiction's capabilities in green products and services by creating a targeted sector development and export strategy, including appropriate policies and regulatory frameworks, that identifies leading products and services such as those addressing climate change mitigation and adaptation.
CAPITALIZE ON OPPORTUNITIES PRESENTED BY THE CIRCULAR ECONOMY.
Ensure our jurisdiction benefits from opportunities in the circular economy by developing a strategy that includes roadmaps and tools for industry, public sector and communities; accelerating existing extended producer responsibility mandates which encourage industry to take life-cycle responsibility for the products they produce; and enabling policy and regulation, including inter-jurisdictional policy harmonization.
ADDRESS THE RISKS AND OPPORTUNITIES ASSOCIATED WITH CLIMATE AND SUSTAINABILITY TRENDS THAT WILL AFFECT OUR ECONOMY AND COMMUNITIES.
Designate a multi-stakeholder entity that can undertake research; develop educational tools and deliver professional development courses; facilitate cross-sectoral collaboration; and design public policies that identify and address climate change and sustainability trends that will affect and offer opportunities for our economy and communities.
Develop tools, resources and other supports to allow small- and medium-sized enterprises to manage the risks and take advantage of opportunities from climate change and transition to low-carbon, purpose-led and sustainable business models.
ENSURE THE GOVERNMENT AND ITS PUBLIC SECTOR ORGANIZATIONS ARE LEADERS IN SUSTAINABLE OPERATIONS.
Mandate public sector organizations to develop or strengthen strategies that include goals and metrics to identify, manage, improve and disclose their immediate and long-term social, economic and environmental risks, opportunities and impacts. This should encompass their operations, business models, and supply chains adhering to global best practice standards.
Do you want a circular, low-carbon, purpose-driven economy, like I do?
These recommendations and others in the Task Force report have been stress-tested and collectively would put everyone on the path to a flourishing future. If you share my vision, take five minutes from your busy day to ask your policymakers to consider the proposals in this report (tailored to your jurisdiction) as they design the post-COVID future. And if you are in BC, write to Carole James, Finance Minister, and copy Michelle Mungall, Minister of Jobs, Economic Development and Competitiveness – and let them know you want the BC government to embrace the recommendations of the Emerging Economy Task Force.
Wherever in the world you are, we can do this! The future is in our hands.