COVID KNIGHTS: Corporate Social Purpose in the Time of COVID-19
Published on April 24, 2020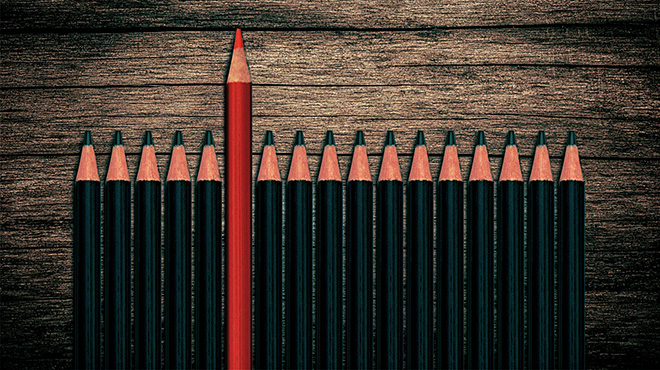 How purpose-driven companies are stepping up during the pandemic.
By Coro Strandberg, president of Strandberg Consulting, and Mary Ellen Schaafsma, director of the Social Purpose Institute
The global spread of COVID-19 is deeply affecting each of us. It's taking a devastating toll on lives, businesses and communities. It's upending how companies operate and is shattering supply chains around the world. Yet, even during this time of upheaval, there are companies mobilizing in unprecedented ways to protect lives and to defeat the disease. We are witnessing inspiring leadership, with so many companies – large and small – stepping up to help their communities and pivoting their businesses to supply essential products and to provide humanitarian relief.
Leading the way are social purpose businesses that have already defined an aspirational societal reason for being and that aim to create value for all stakeholders. They protect their employees, minimizing job loss and providing paid sick leave. And they go beyond simply donating to charity by redeploying their assets to address the most urgent needs. Whether small firms or multinational corporations, purpose-driven businesses are reimagining their role in the time of COVID.
Response of Social Purpose Companies to COVID-19
Unilever, the global consumer-goods company, launched a sweeping Sustainable Living Plan in 2010 with the aim of improving the health and well-being of more than one billion people by 2020. It's now leveraging its social purpose "to make sustainable living commonplace" by donating $155 million worth of soap, sanitizer, bleach and food to help protect people's lives around the globe. It's also providing $775 million of cash flow relief for early payments to its small suppliers and extending credit to small-scale retail customers to help them manage and protect jobs. According to its CEO, Alan Jope, "Our strong cash flow and balance sheet mean that we can, and we should, give this support."
Google's corporate mission "to organize the world's information and make it universally accessible and useful" drives its global response. It's providing a total of US$800 million to support small- and medium-sized businesses, the World Health Organization, governments and health workers. Nearly US$600 million of that comes in the form of ad grants and credits. It has established a US$200 million investment fund for non-profits and financial institutions to help provide small businesses with access to capital. It's also making available US$20 million in Google Cloud credits for researchers to leverage Google's computing resources to study potential therapies and vaccines to combat the virus. Its employees are bringing engineering, supply chain and healthcare expertise to facilitate increased production of ventilators, working with equipment manufacturers, distributors and government in this effort.
3M – with a mission "to improve lives" – established a unique partnership with Ford Motor Company to build respirators, including a new design that uses existing parts from both companies, such as the Ford F-150 truck's cooled seating and 3M's HEPA filters to increase efficiency and scalability. 3M has doubled its global output of N95 masks and is producing 100 million respirators per month.
HP Inc., whose purpose is "to create technology that makes life better for everyone, everywhere," is mobilizing its 3D printing teams, technology, experience and production capacity to create 3D printing parts to help contain COVID-19. HP's 3D R&D centers are collaborating with manufacturing partners around the world to increase production of face masks and shields, hands-free door openers, respirator parts and more. "HP and our digital manufacturing partners are working non-stop in the battle against this unprecedented virus. We are collaborating across borders and industries to identify the parts most in need, validate the designs, and begin 3D printing them," said Enrique Lores, President and CEO, HP Inc.  Through its HP Foundation, the company also donated $1 million to direct COVID relief.
SAP, the European multinational software corporation, is leading through its purpose "to help the world run better and improve people's lives" in its COVID response. It recently launched the SAP Purpose Network Live, a virtual platform that provides a space that brings together change-making companies, startups, government agencies, non-profits and consumers to co-innovate COVID solutions together. Through pro-bono consulting, SAP employees are also hosting webinars for non-profits on remote work and coaching social enterprises on business continuity. It set up a €3 million Emergency Fund to support the World Health Organization, the Centre for Disease Control and others working on the front lines. Recognizing the massive COVID disruptions impacting global supply chains, the company is offering free access to its SAP Ariba Discovery service so buyers can post immediate sourcing needs and suppliers can respond with their offerings.
With a mission "to raise the good in food," the Canadian packaged meats and protein company Maple Leaf Foods donated $500,000 in financial and food contributions to food security organizations. It's using its scale and reach to launch a matching campaign to raise an additional $2 million to support emergency food relief efforts. Maple Leaf has also contributed $2.5 million to the Canadian Frontline Healthcare Professionals Protection Fund, established by hospital foundations to provide support for frontline healthcare workers. As well, it's contributing its food-safety know-how to others seeking to create pathogen-free environments.
Driven by its purpose to "Empower Liberty, Democracy and Community through Freedom of Expression," Web Express, a Coquitlam, BC-based printing company, is pivoting its business to offer online publication services within a new Community Hub enabling ethnic media, industry publications, community centres, readers and advertisers to connect with one other. The Hub will be offered free for a time starting with ethnic community newspapers hit hardest by the pandemic, so they can continue their operations virtually – a matter of survival for small publications.  
Traction on Demand, a purpose-led software company based in Burnaby, BC, partnered with Thrive Health, Salesforce and the BC government to create a new, life-saving healthcare app that has been deployed in almost 40 hospitals so far. The app, known as Traction Thrive, helps view, track and allocate critical healthcare personnel, personal protective equipment and ventilator availability in real time. Traction on Demand has since made the application available globally, at no cost, as a contribution to the global fight against COVID-19.
Hemlock Printers, a North American purpose-driven printing company also based in Burnaby, is printing Public Health Agency of Canada COVID-19 workplace posters for businesses and non-profits free of charge. Hemlock's social purpose partner, Novex Delivery Solutions, is donating the "no-contact" carbon-neutral delivery of those posters. Hemlock is also printing floor decals (to indicate proper space apart while physical distancing), plexiglass shields and other signage products that protect employees and customers.
Within days of BC's COVID shutdown, Community Savings Credit Union, a purpose-based regional financial institution headquartered in Surrey, BC, offered a range of services for people facing financial difficulty, the first financial institution in the province to do so. Financial hardship services include an interest-free line of credit, postponement of loan and mortgage payment and service fees, and early redemption of non-redeemable term deposits so customers can gain quick access to needed funds. Its CEO, Mike Schilling, says, "We could do all this so quickly precisely because we are a purpose-driven organization."
By focusing on their purpose, rather than on their bottom line, these businesses could make clear and quick decisions when they were needed. Purpose-led companies have a beacon they can turn to when steering through turbulence.
However, the bottom line will eventually benefit too, as pointed out by Larry Fink of BlackRock in his recent annual letter to shareholders. As the CEO of the world's largest asset manager (with an estimated US$6 trillion in assets) says, "Companies with a strong sense of purpose and a long-term approach will be better able to navigate this crisis and its aftermath."
As we head deeper into the COVID storm, and as our collective instincts rally, more and more companies will become humanitarian businesses. The time is ripe for all business leaders to reboot their companies along social purpose lines – or risk becoming irrelevant in the future marketplace. The rapid purpose pivots of these 10 leader companies shine a light on what's possible. These and many other pivots are listed in this "COVID-19 Social Response Checklist for Business" we developed to help business leaders identify their unique COVID social response.
Let us build a new future together. Now is not the time to be on the sidelines. We can envision the economy and society we want to live in in the post-pandemic era and make it happen. These purpose-driven businesses are showing us how.
Coro Strandberg and Mary Ellen Schaafsma partnered to create the Social Purpose Institute at the United Way of the Lower Mainland (SPI) in 2018. The SPI is creating a social purpose business movement in Canada and beyond and offers services that help business leaders, company boards, investors, industry associations and chambers of commerce advance social purpose in business.
This article first appeared in the April 14, 2020 edition of the sustainable business magazine, Corporate Knights. It kicked off its Covid Knights series which profiles how companies are mobilizing as a force for good during the pandemic.