Publications & Thought Leadership
April 2015
Sustainability Competencies and Talent Management
Posted in Implementation and Integration, Sustainable Boards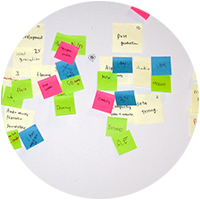 The New Business Imperative
Fueled by globalization, technological change, population growth and shifting demographics, sustainability mega-forces will affect the ability of business to succeed and thrive over the next 30 years and beyond. With the global population expected to increase from seven to nine billion people by 2050, companies will need to reinvent themselves to secure their access to resources and the social license to operate and grow. For business to prosper in this new global context, current and future leaders will need a host of new skills and competencies, including sustainability competencies.
Leading companies define the mission-critical skillsets and mindsets leaders need to create and protect future value for the company and society, and embed these in their organizational competency models.
To enhance their sustainability competencies, companies ask:
What sustainability qualities should we consider when recruiting leaders and building leadership teams?
How should we develop sustainability talent in our organization?
How equipped are our leaders for the future?
Are we challenging and supporting our leaders effectively?
The literature review reveals there are five sustainability competencies – three skills and two knowledge areas – which companies should add to their existing leadership competency models to position the firm for future success.
These sustainability competencies include:
Systems thinking
External collaboration
Social innovation
Sustainability literacy
Active values
This research report summarizes these five critical sustainability competencies, including a definition, why it matters, the conventional competencies it builds upon, and foundational and advanced practices. The insights are designed to be incorporated into organizational competency models and drive recruitment, leadership development, training and succession planning.